News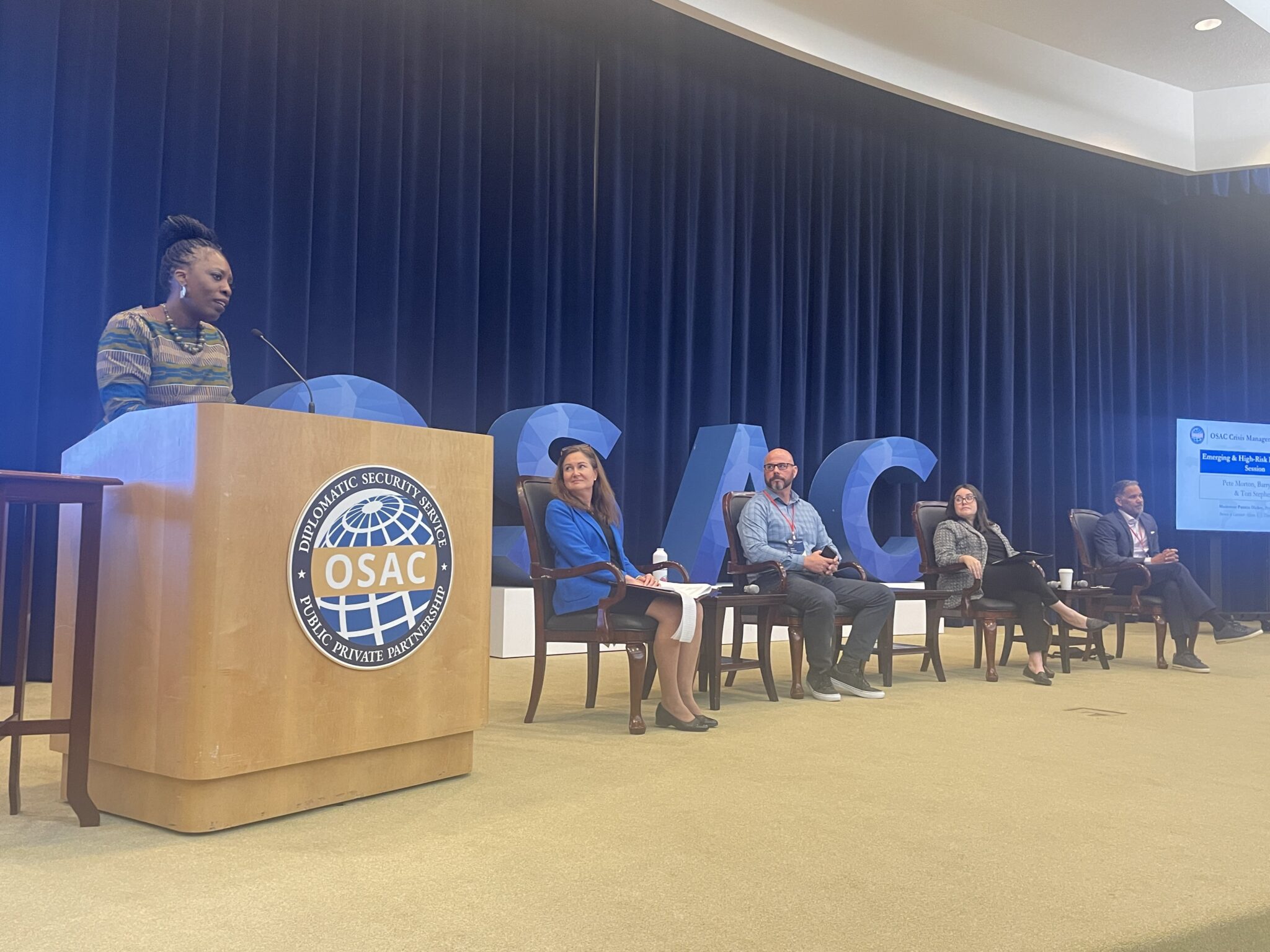 2023 OSAC Topical Forum Focuses on Comprehensive Crisis Management
The ISF sponsored OSAC's return to an in-person Topical Forum on May 9 and 10, 2023 at the U.S. Department of State. The well-attended program, the Crisis Management Forum, covered an array of topics presented by an exceptional slate of speakers.
The program included David Nicholas, former Regional Security Officer at the U.S. Consulate General in Wuhan, who detailed the evacuations at the height of the COVID epidemic. Matt Nims, Deputy Assistant to the Administrator at USAID's Bureau for Humanitarian Assistance, gave best practices for readiness with natural disasters like earthquakes, floods, droughts, and more.  The session on Duty of Care was particularly resonant with attendees. Speakers included OSAC Council members Lisa Oliveri and Danny Holtsclaw and Dale Buckner, CEO of Global Guardian, and Karlo Villalpando – Corporate Security, Trico Group. The keynote speaker for the event was Terri Carmichael Jackson, Executive Director of the Women's National Basketball Players Association (WNBPA).
The ISF also sponsored the evening reception, which furthered the networking and camaraderie for which the public-private security community is known.
THANK YOU, SPONSORS
This impactful program was made possible through the generosity of our ISF sponsors:
Platinum Sponsor: Global Guardian
Gold Sponsor: Resecurity
Silver Sponsors: First Alert & On Call International
Patron Sponsor: Grobstein Teeple LLP
Interested in sponsoring a future Topical Forum? There are sponsor recognition benefits at various levels. Click on the brochure image to download the PDF or here for more information.
PHOTO GALLERY
Click here to view photos.
WHAT ARE TOPICAL FORUMS?
Topical forums are OSAC programs focused on a specific topic of interest to every region and sector in the security community.  They offer security leaders, public and private, to share information and do a deep dive on an issue and network beyond the Country Chapter, Common Interest Committee and OSAC Annual Briefing events.
< BACK TO NEWS